AquaBellies cited as BEST new fitness class to try in 2015! Yay! We having a training coming up in Glasgow at the end of January and we are struggling to keep up with demand for classes – we need more teachers asap!! www.yogabellies.co.uk/teach
https://fashion.hellomagazine.com/…/best-fitness-classes-…/5/#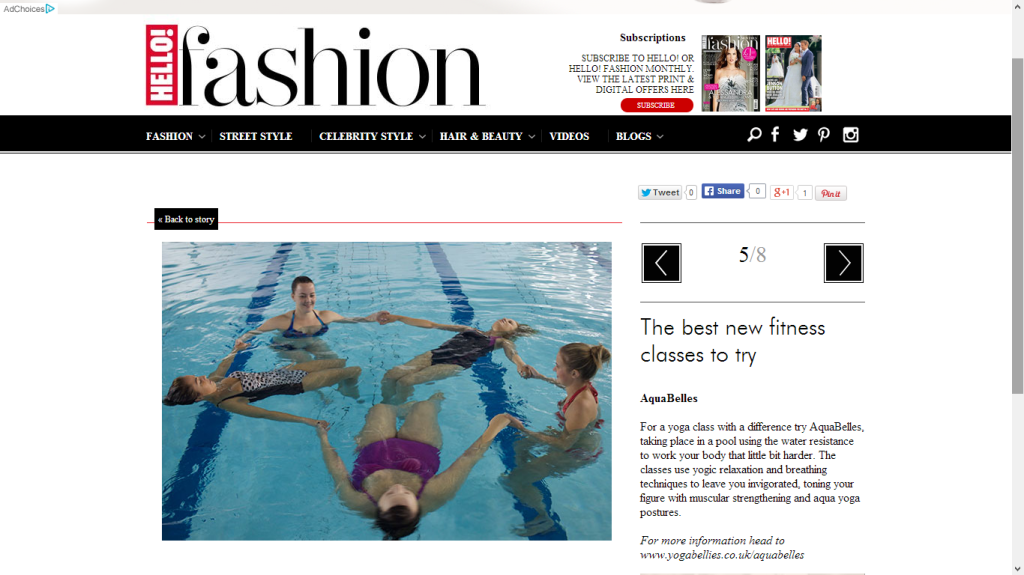 Contact us today for a yoga teacher training online classes.
I'm an inclusive, not scary, totally normal yet heavily qualified yoga instructor and founder of YogaBellies® and the Birth ROCKS Method. I'm trained in self hypnosis and meditation and what I love is helping women (ALL women) enjoy yoga without having to whisper all the time and wear fancy activewear that cost a month's rent.
I believe Yoga is for everyone.